Heat exchangers have revolutionized the way we manage and transfer thermal energy. From large-scale industrial operations to everyday household appliances, they have made it possible to control temperatures precisely and efficiently.
By harnessing temperature differences between two different mediums – whether air, liquid, or gas – heat exchangers help optimize production processes, reduce fuel consumption, or even create new products. They are truly the masters of thermal transformation! In this article, we will explore how they work and their different applications across industries.
Discover why heat exchangers are so important for modern life today!
Introduction to Heat Exchangers: Unlocking Engineering Possibilities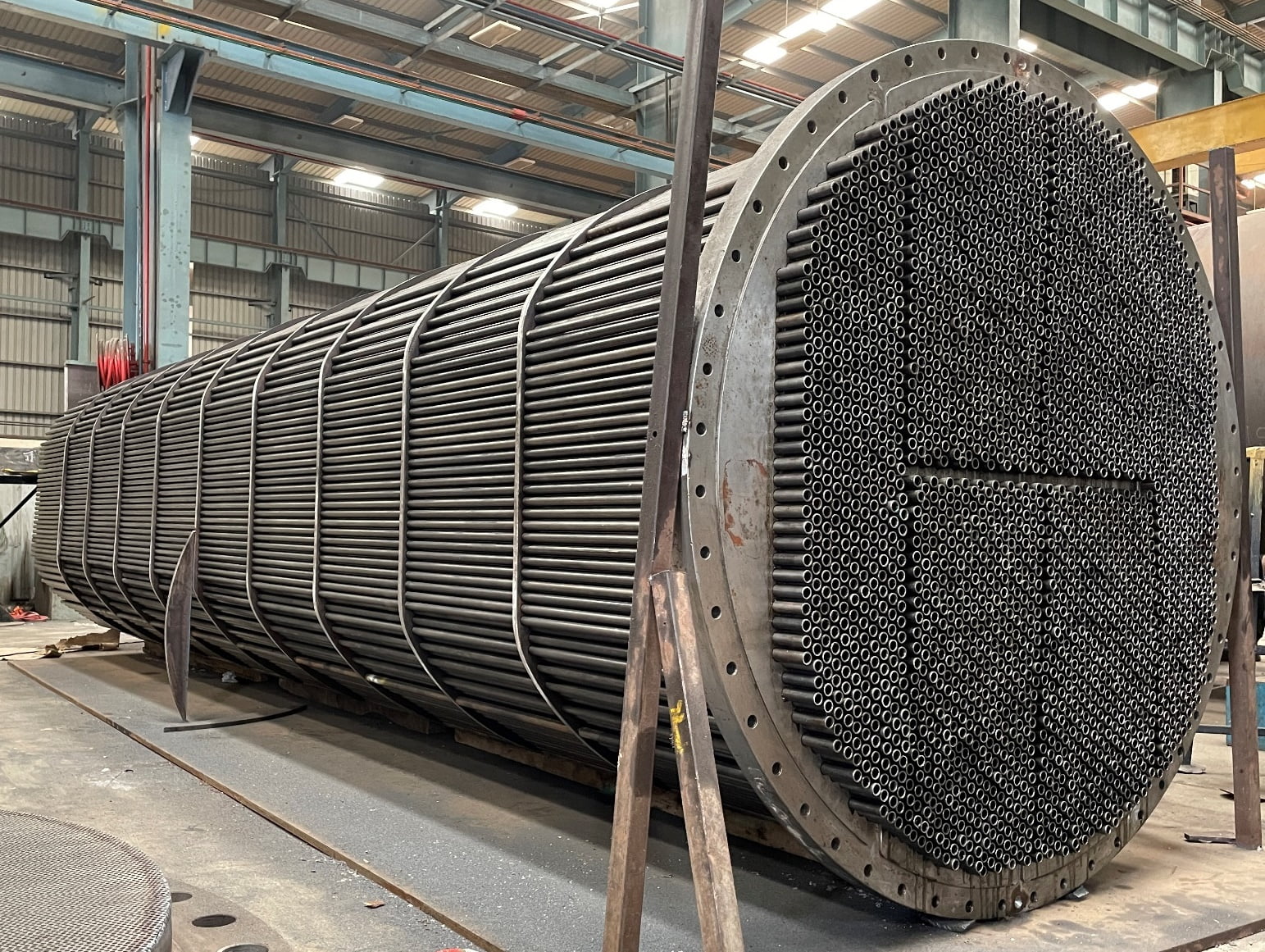 Heat exchangers are essential components in many industrial processes, unlocking the possibilities of engineering and energy efficiency. As a key element in thermal transformation, heat exchangers enable industries to control temperatures and optimize operations for maximum utility.
By transferring heat from one medium to another without direct contact between them, these devices can be used in an array of applications ranging from power generation plants and refrigeration systems to air conditioning units and more. This article will provide a comprehensive introduction to how heat exchangers work, their benefits, potential challenges, and the various types available on the market – giving engineers everywhere greater insight into this important technology.
Examining the Various Types of Heat Exchangers and their Advantages
Heat exchangers are an essential part of modern engineering and everyday life. Used to transform thermal energy from one source to another, they come in a variety of shapes, sizes, and designs.
This article will explore the various types of heat exchangers available on the market today and outline their advantages for homeowners, industry professionals, and more. In most cases, a heat exchanger is used as a device that transfers thermal energy between two or more media sources; for example, transferring heat from hot water or steam to cold water or vice versa.
Common types include shell-and-tube exchangers which consist of tubes within a cylindrical shell surrounded by insulation material; plate-type exchange systems which contain metal plates arranged to create channels for fluids to flow through; regenerative systems with their unique ability to transfer both sensible and latent energy between mediums; air-cooled machines designed specifically for outdoor installations where space is at a premium; crossflow devices allowing simultaneous flows in different directions across each other's paths without mixing them.
How Heat Exchangers are Used in Industries Around the World
Heat exchangers are essential components of industries around the world. They provide a reliable way to transfer energy between two different fluids or systems and can be used to cool down hot machines, heat cold liquids, and create thermal balance in any environment.
As an efficient means to reduce energy costs and optimize industrial processes, heat exchangers have become ubiquitous in all types of businesses from oil refineries to breweries. In addition to their practical applications within industries, heat exchangers also offer great versatility when it comes to design options.
Depending on the intended use case, they may feature multiple sections with baffles which allow for various levels of fluid flow or advanced materials like stainless steel that are designed for high temperatures. This means that companies can choose the perfect model according to their exact needs without having any extra features that would unnecessarily increase cost and complexity.
Conclusion
Heat exchangers are an incredible invention that unlocking engineering possibilities in countless industries. They help to control temperatures, keep products from spoiling, and even power engines.
The Masters of Thermal Transformation has taken this technology one step further by developing innovative solutions for the most challenging thermal transfer applications. Their heat exchanger designs allow for more efficient energy transfers than ever before-saving customers both time and money while providing reliable results.
Heat exchangers are a remarkable tool that can be used to address many different issues in a wide variety of industries; luckily, the experts at The Masters of Thermal Transformation make it easier than ever to unlock these possibilities with their cutting-edge designs and high-quality materials.