There can be plenty of reasons why you have to remove a tree from its original location. It could be that the tree is on the verge of dying, it might be blocking access to the walkway, or it may pose a threat to your building.
You should be careful and make a detailed plan while landscaping after tree removal. Are you interested in knowing how to landscape your area after removing a tree? In that case, make sure to check out this guide.
Best Ways To Prepare For Landscaping After Tree Removal
Here are a few landscaping ideas we have compiled that you can try after removing a tree. You go now and contact the best landscaping company to design your space more beautifully.
1. Restore The Soil And Plant Grass
In order to create healthy roots and flourish well, grass requires pH balanced soil. After the tree is cut down, the wood chunks and roots can drastically change the soil's pH, making grass unable to thrive. Clear off the wood chips from the ground. Since wood chips need a long time to degrade, it is critical to eliminate them prior to placing new soil.
After, add a coating of nitrogen fertilizer, followed by a layer of top soil and compost. Make sure to continue it until the area is higher than the surrounding land's level. Break apart and blend the layers you laid down using a hand. After that, scatter grass seed, moisten fully, and add some hay or straw. For maximum outcomes, hydrate this area on a regular basis.
2. Create A Raised Flower Bed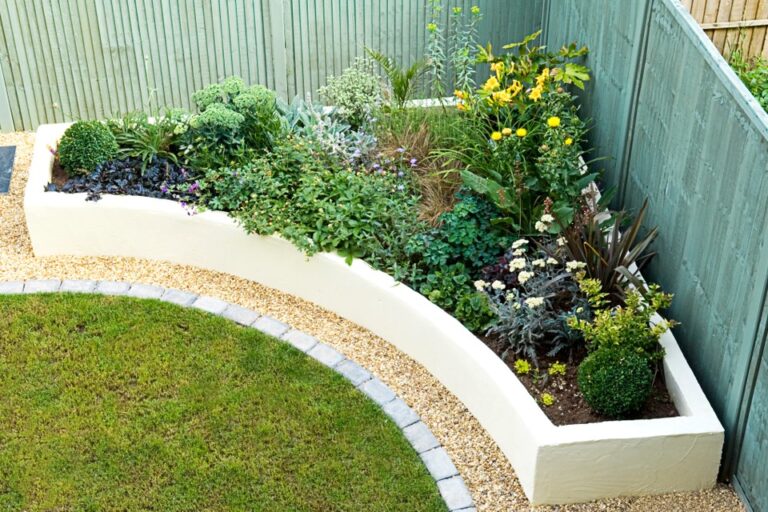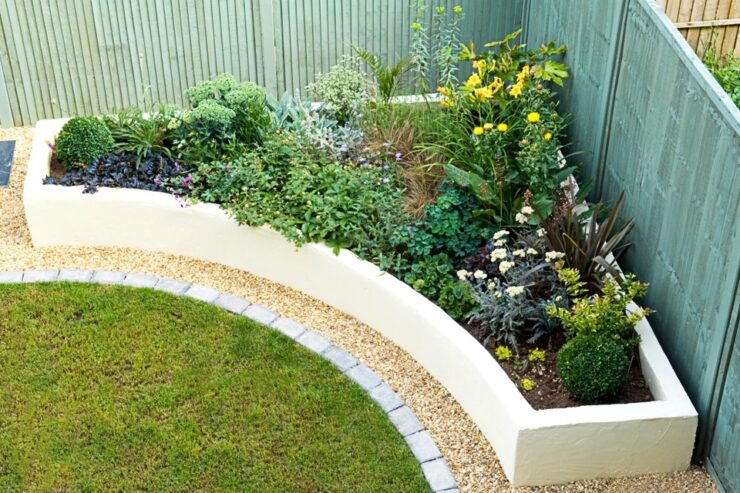 Here is a terrific method to use brilliant, colorful flowers to cover up the hole in the ground after the tree removal. When it comes to making a flower bed, you can use your creativity to its fullest. If you want, you can browse online to see different types of flower bed designs. In order to begin, select a circular or any angled shape. Pick a "hardscape" edging like stones, rocks, or metal edging. Scale the total area and buy essential supplies such as top soil, newspaper, and compost.
Take out any surplus wood chips, stones, and grass from the footprint of the flower bed. Build the ground level and construct the edging around the flower bed's footprint. On the underside of the area, spread a layer of newspaper to keep weeds out and enable worms to infiltrate the flower bed. Distribute top soil and compost to completely fill the bed evenly. After that, you can grow flowering plants, including marigolds, small roses, coneflower, and others.
3. Make A Garden
Developing a garden is another incredible landscaping choice after removing a giant tree. You can create a garden, make a rock garden, or grow new plants in the ground. However, it depends on the area and your preference on what to do with the lawn. Whatever path you choose, make sure not to skip preparation.
If you make a detailed plan, it will be possible to select suitable plants that look beautiful and grow well in the soil. As you add nutrients to the soil after removing a large tree, you can take efforts to ensure that it is ideal for the plants you select.
4. Build A Water Feature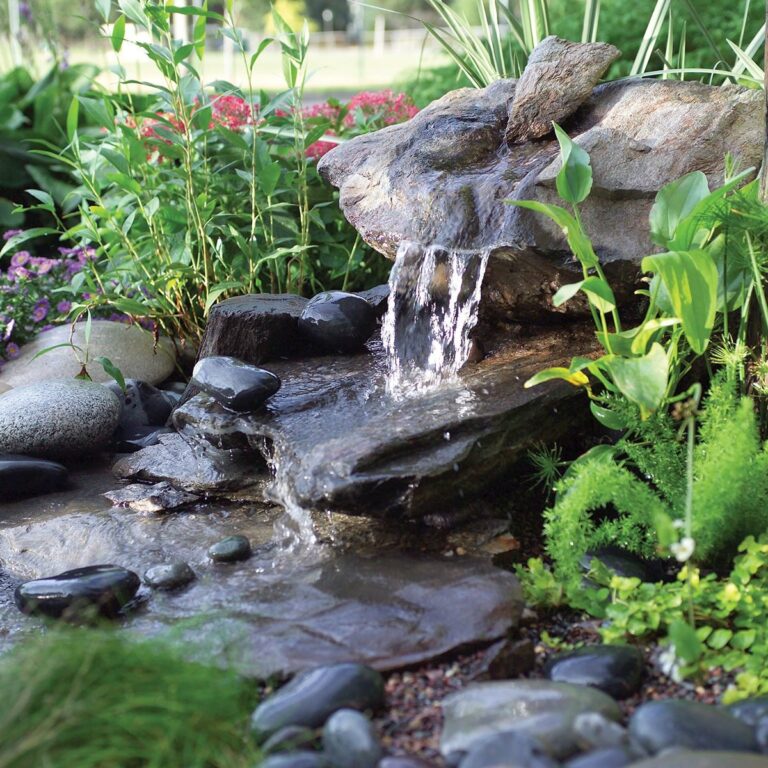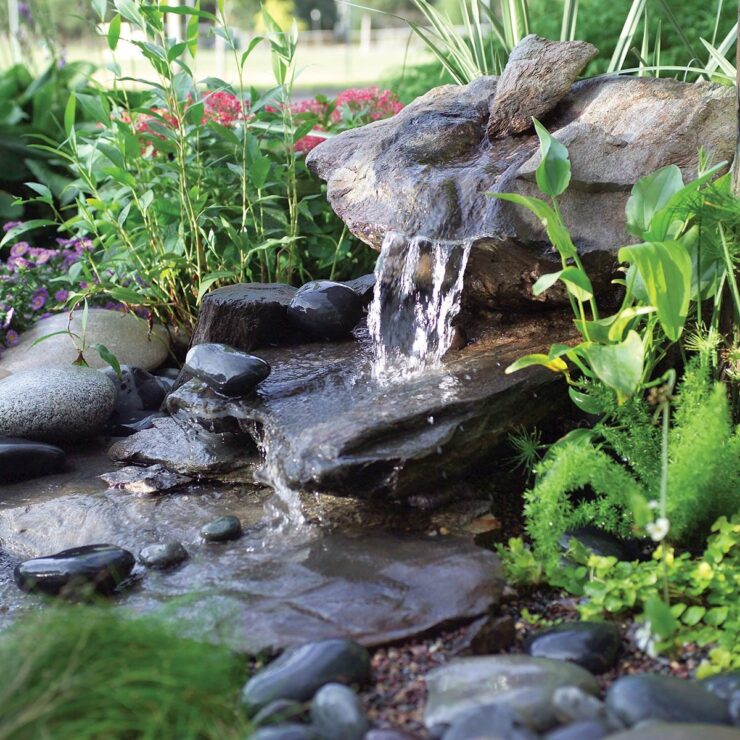 Here is another landscaping design that can enhance the overall look of your area. Building any suitable water feature after tree removal can be attractive. However, you have to make sure that you have enough budget and essential approvals (if any).
However, instead of doing this yourself, you can reach out to a landscaping company for quick and error-free construction. When professionals build a water feature, you can be sure of its quality and reliability. It is because if the water feature project is done incorrectly, it may lead to extra fees, time waste, and even safety risks.
5. Grow A New Tree
Do you have to remove the tree because it is a necessity? If so, do you wish to grow another tree in the place of an old tree? Then, it is also a fine idea to plant a new tree after tree removal. However, it is better not to plant the new tree in the same spot as the old one as some ancient root systems tend to remain in the earth even after stump grating. These decaying roots might obstruct the growth of the new tree's roots.
Following the removal of trees and stumps, the soil around the region of the former tree might be deficient in nutrients. As a result, plant the new tree in a nearby spot or grow the new plant after a year. It should give the soil sufficient time to get nutrients to support a seedling.
6. Make Use Of The Tree Stump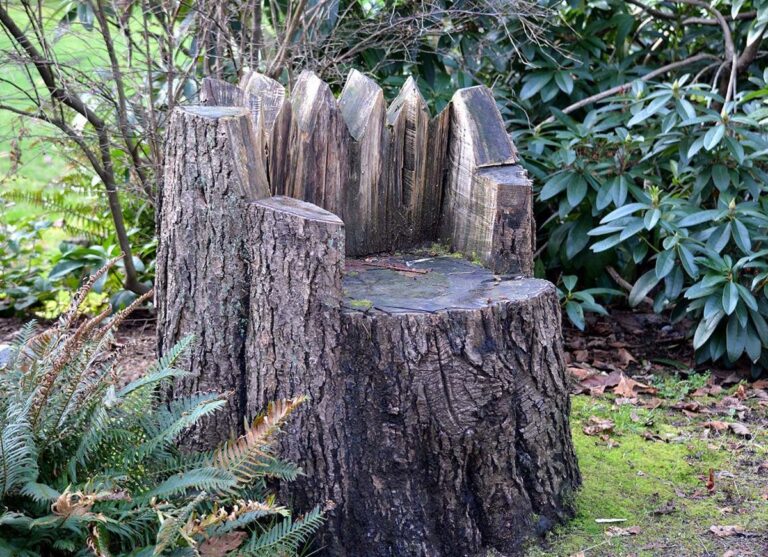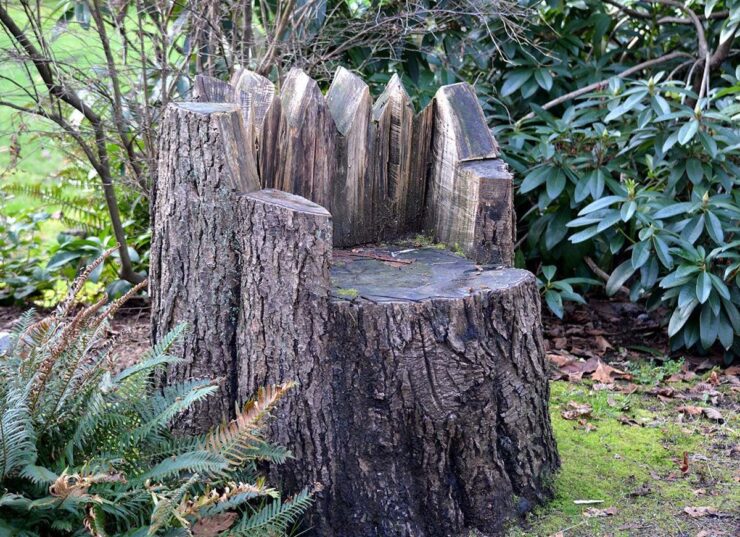 If you have decided not to remove the tree stump, then here are a few ways you can make great use of the tree stump to make your space more attractive.
Build a colorful thing for the play area
It is better to utilize the stump in the play area if there are kids in your house so that children can have enough space to play. For example, it is best to add color to the stump, transform it into furniture for children's activities, or add other aspects.
You can also use the tree stump as a planter. Create a 6 to 8-inch hole in the stump and leave a three-inch perimeter around the stump's edge to build a planter. Dig drainage gaps on the sides of the stump and then cover it with a covering of soil.
Make the stump into a pedestal.
Due to the extra height they provide, stumps make excellent pedestals for decorations and other items on your lawn. A tree stump can be used as a pedestal for a fountain or a huge plant pot.
Bottom Line
All the above-listed ideas are incredible to follow after tree removal in your area. Before doing anything, make sure to clear the soil and add essential nutrients. You can pick any of the landscaping ideas as per your preference and the available land.