When it comes to strollers, there is no one-size-fits-all solution. Some parents need a lightweight option that can be easily transported, while others require a more durable model that can handle rougher terrain.
Depending on your needs, you may find that a travel stroller system is a perfect fit for your family. In this travel stroller buying guide, we will recommend seven of the best travel systems on the market in 2023 and explain what to look for when shopping for one.
Why Do You Need A Travel Stroller System?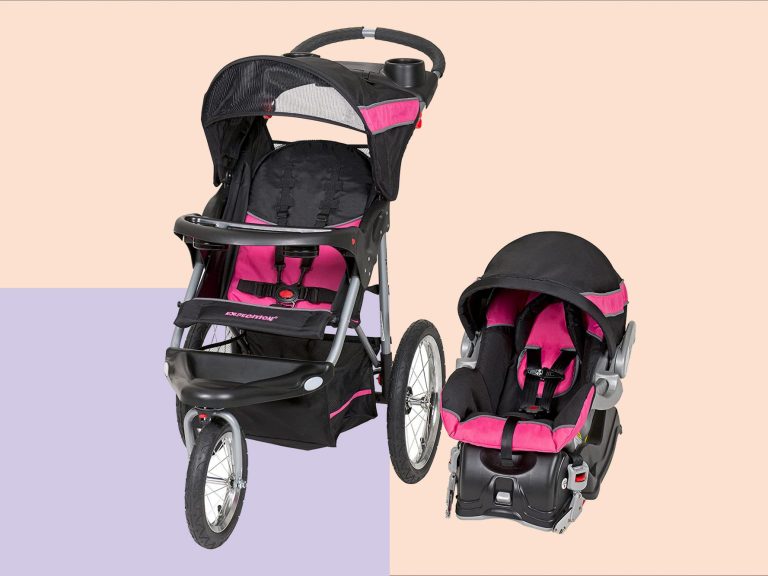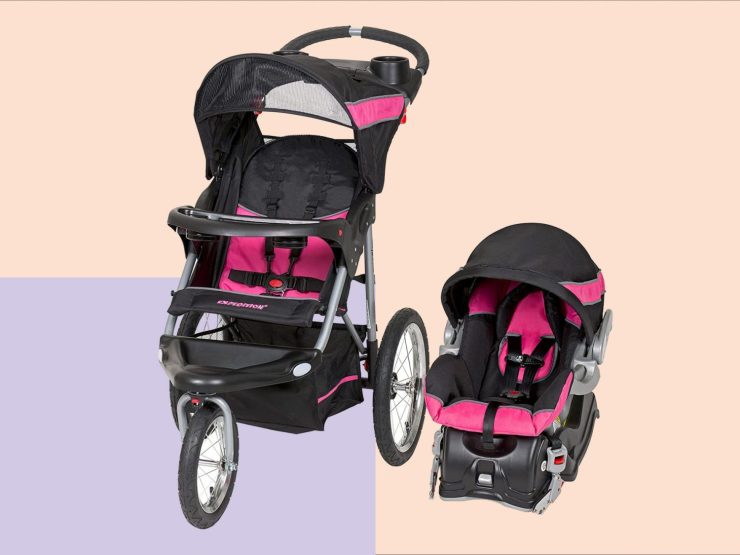 Before you go out and spend your money, it is important to understand why you need travel stroller.
For parents who often travel, a carriage like this one can make life much easier. If you are constantly on the go, this thing can make it easy to get from one place to another without having to worry about lugging around a heavy item on your back.
In addition, these systems are often designed to be more compact than traditional strollers, making them easier to store in small spaces.
On that note…
What To Look For In A Travel Stroller System?
When choosing a travel stroller system, there are a few things you'll want to keep in mind.
1. Portability & Compactness
One of the main reasons to get a travel stroller system is for its portability. Look for a model that is lightweight and can be easily folded up for storage.
You'll also want to make sure that it can be easily transported, whether you're carrying it on an airplane or storing it in the trunk of your car.
2. Versatility
Two-in-one or three-in-one travel stroller systems offer the most versatility, as they can be used as a traditional stroller, a car seat, or even a bassinet.
3. Weight & Weight Capacity
Weight plays into the whole portability matter. A lighter stroller is obviously going to be easier to carry around than a heavier one. However, you'll also want to make sure that it can accommodate your child's weight.
4. Durability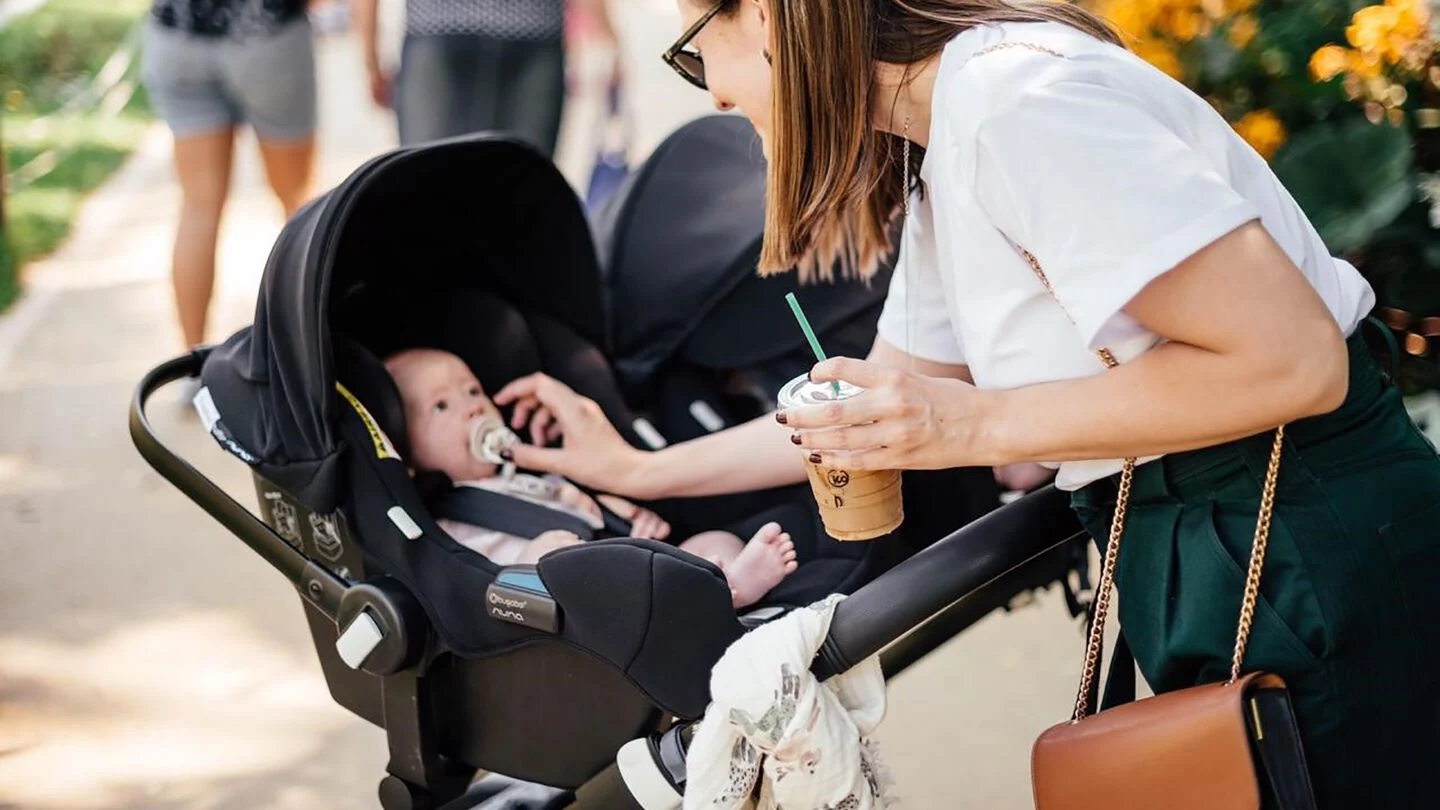 If you're planning on using yours on a variety of terrain, you'll want to make sure that it is durable enough to handle whatever you throw at it. Choose one with sturdy wheels and a frame that can withstand some bumps and scrapes.
5. Comfort
Just because you're on the go doesn't mean your child should have to sacrifice comfort. Look for a stroller with padded seats and adjustable recline to ensure that your little one is always comfortable, even when you're on the move.
6. Safety
Last but certainly not least, you'll want to make sure that the travel stroller system you choose is safe for your child.
All of the models on our list meet or exceed safety standards, but it is always a good idea to do your own research to make sure that the stroller you choose is the best possible option for your family.
Top Picks
Let's meet our seven finalists for the best travel stroller system of 2023.
1. Doona Infant Car Seat
We were so excited to try out the Doona Infant Car Seat after we saw it at Mamabro! It's a car seat that quickly converts into a stroller, which is great for travelling parents. This arguably safest infant car seat stroller combo is made of baby-safe materials and breathable textiles, and it includes everything you need to get started. It's suitable for babies between 4 lbs. and 35 lbs., and it's rear-facing only. The Doona Infant Car Seat is compact and lightweight, making it easy to travel with. We'd highly recommend this car seat for parents who are looking for a safe and convenient option for their infant.
2. Silver Cross Baby Clic Stroller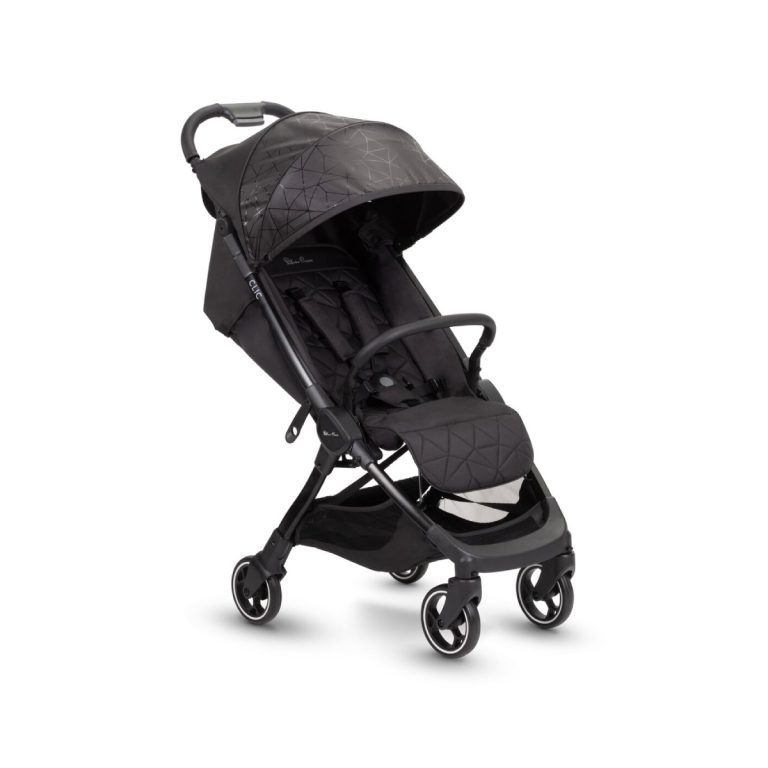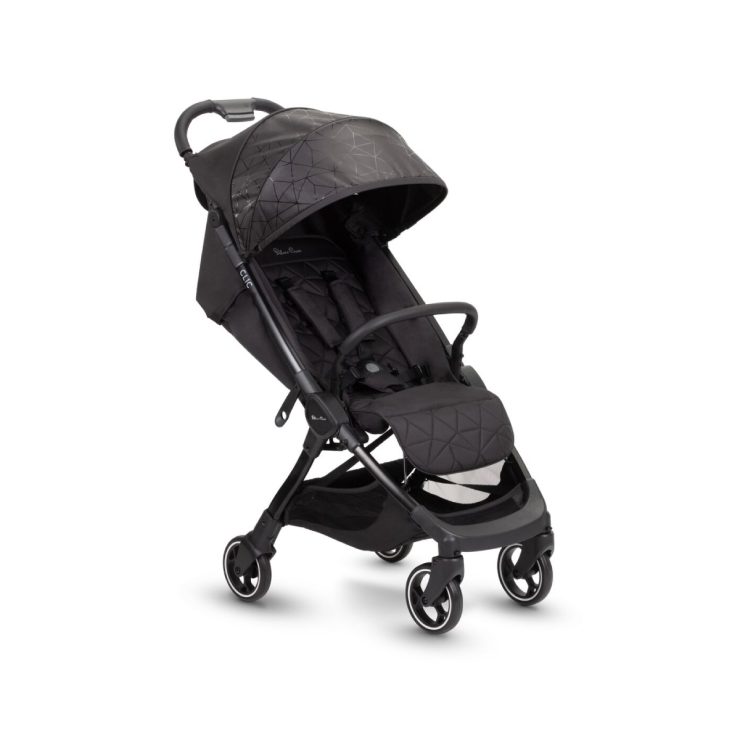 When it comes to finding the perfect baby carrying system for travel, the Silver Cross Baby Clic is a great option. This one is designed with convenience in mind, with a durable aluminum frame that weighs just 13 pounds. It also features a one-second fold, built-in shoulder strap, and one-hand reclinable seat, making it perfect for travelling and day trips. The easy, compact fold also makes it simple to store, and the stroller features a convenient one-hand and self-standing fold!
3. Aura Stroller by Venture
The Venture Aura is a lightweight and compact option perfect for travelling. Its ultra-compact and collapsible design means it can easily fit into overhead compartments on planes and trains. It is also lightweight, making one-handed pushing and steering a breeze. It folds down in 2 simple steps and can be carried effortlessly via the attached bumper-bar handle. The Venture Aura is also durable and flexible, making it ideal for everyday use as well as travel. Its reclining seat back and extendable UPF50+ sun canopy make it a comfortable option for your little one, while the agile front swivel wheels and multipoint suspension make it easy to move around!
4. LEJOUX Foldable Baby Stroller
If you're looking for a machine that's easy to fold and lightweight, the LEJOUX Foldable Baby Stroller is the perfect option for you. With its aircraft-grade aluminum frame, it can support toddlers up to 15kg. This one also comes with a retractable canopy and mesh ventilation windows to protect your baby from the sun and rain. Plus, the 3-position seat back and adjustable leg rest make it comfortable for your baby to sit or lounge in. And if you need to store anything while you're out and about, the oversize basket and bottle holder are perfect for keeping everything within reach.
5. Hello-5ive Pushchair Travel System
If you're looking for a travel system that is comfortable, easy to push and fold, and safe, the Hello-5ive Pushchair is a great option. The seat can be adjusted to different viewing and sleeping modes, and the sunshade has a peekaboo window. It's also lightweight and easy to maneuver on most terrain. Plus, it comes with a free rain cover.
6. YZPTD 3 in 1 Baby Stroller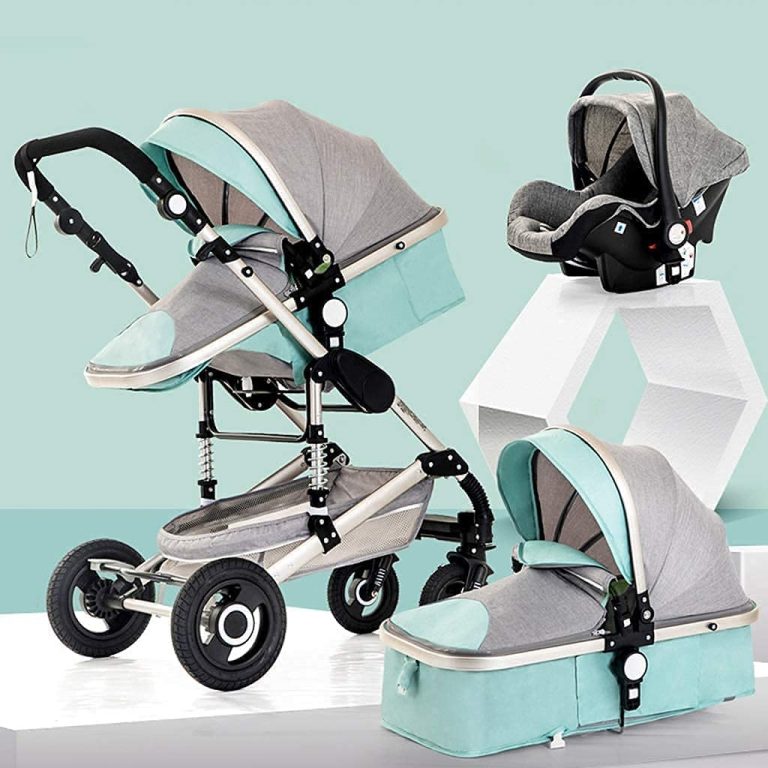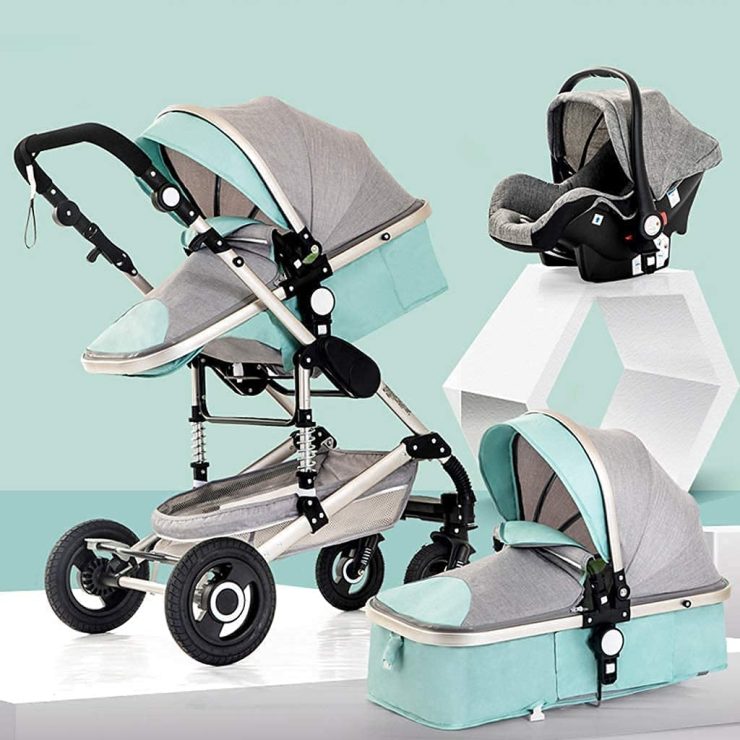 The steampunk-looking YZPTD 3 in 1 is a great option for parents who are looking for a stroller that can be used for multiple purposes. This one can be converted into a bassinet or a car seat, and it features a sunshade and an adjustable handlebar. It is made from eco-friendly materials, and it has a maximum weight capacity of 55 pounds. It is super easy to carry and has a unique appearance that will make you stand out from the crowd.
Conclusion
There you have it – the best travel strollers money can buy. Which one will you choose?