It is time for you to either install or replace a deck in your yard. This can be either a DIY project or you can work with a licensed company that specializes in deck building in maintenance. Either way, it will require some major decisions to be made and you are the one who needs to decide.
Wood is the most common material used for decks. Even today, when some other materials are available, a lot of people opt for wood because it gives you that natural look and color the other materials cannot account for. But is the wood the best material to use for your deck?
Composite decking is also popular and composite materials turned out to be a great replacement for wood. It is easy to use and it is quite durable. If you're not convinced just yet, that's ok. In this article, we will list both pros and cons of each wooden and composite decks and help you choose the right one for your home.
Pros of Composite Decking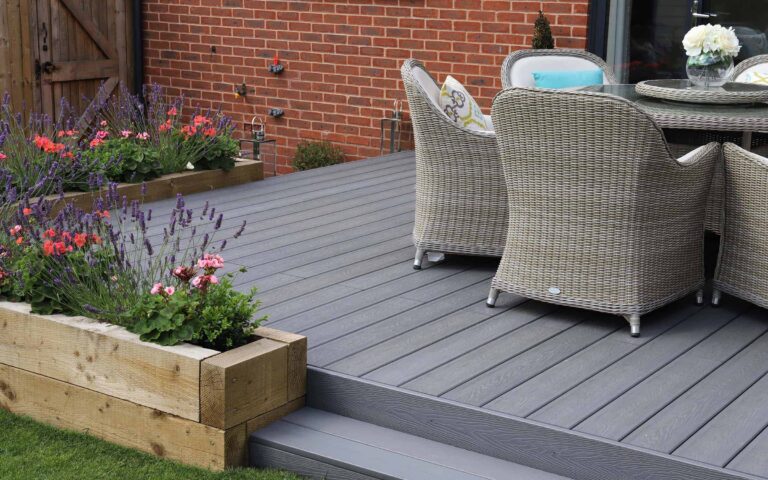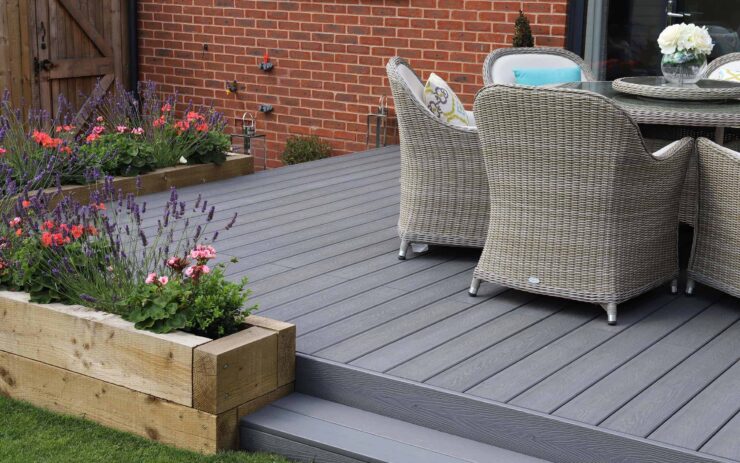 Less maintenance
The first advantage of the composite deck over the wooden deck is the maintenance. Composite elements are easy to maintain and you will be required to spend just 2-4 hours yearly to check things up and keep the deck in the pristine condition.
Color choices
It is nice to know that you have choices. Perhaps the standard wood color isn't what you are looking for and if that is the case then composite decking is for you. They come in different colors and you can select the one which goes with your home the best. Even though there are multiple color choices, a large majority of people still opt for the standard wood color to mimic the real wood deck.
Durability
Composite decks have a much longer lifespan than the read wood decking. They are quite durable and can last for decades without any damage. Once you install a composite deck you should not worry about the elements too much. According to decksforlife.ca, durability is one of the main reasons why people choose composite decks over the wooden ones. This can come in handy if you live in areas that are cold or rainy, but you still want to have a deck for the nice sunny days.
Cons of Composite Decking
Not natural
Despite the fact that composite decking tries to mimic wood, it doesn't look like it and you can tell from the first glance. This is one of the cons because even though it is built to be durable and easy to maintain it looks a bit odd and that's a big issue for a lot of people who want to have real wood decks installed.
If that isn't the problem for you, then this isn't the disadvantage, but nothing compares to the look of natural wood.
Finding the right company for the job
There is a large number of companies who provide composite deck installation services and they all have different strategies, prices and types of composite materials that they use. Pine is pine whichever builder you find, but this will require some hunting. You will need to find a few companies and see what suits you best.
Costly
Durability and the ease of maintenance comes at a cost and composite decking isn't for everyone. All the benefits composite decking offers are reflected in the price and this is where most people decide to go for wood instead.
Pros of Wood Decking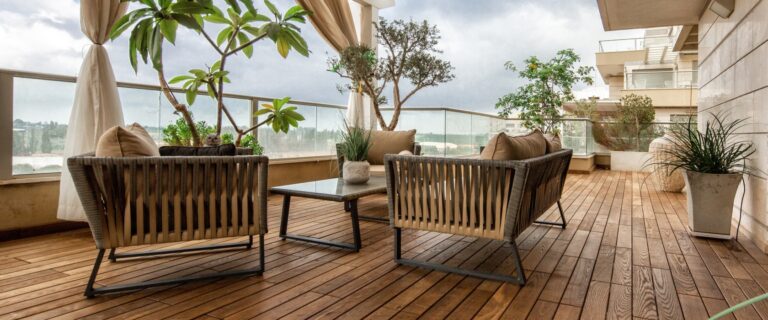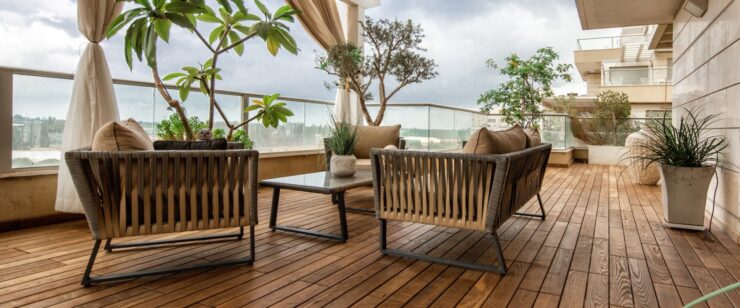 Natural Appearance
Nothing beats the real wooden deck. Of course, the wood wears out over time, but the real wooden deck adds a lot of value to your home. It simply looks amazing and you can really enjoy it. By installing a wooden deck, you will turn your backyard more into an oasis, especially if you have some flowers, trees and bushes around. This can become your nature bubble, which is something you cannot achieve with a composite deck.
Different Wood Types
Wooden decks can be made from different types of wood and each of them comes with their own set of characteristics. Pine, Teak and even Kwila are commonly used in this industry. Some deck builders may offer you to choose a finish, which means that there will be some variations to how your deck looks once it is completed.
Less expensive
If you consider composite decking to be more expensive for you, that's fine, because you can always choose a wood deck. Even though there will be more maintenance costs later on, which you will be able to read about, the initial investment is smaller. Instead of waiting for potential discounts, you can just go with the wooden deck.
Cons of Wood Decking
Susceptible to elements
One of the downsides of the wooden deck is that it is susceptible to elements. Too much rain you're your wooden planks can collect moisture and deteriorate over time. Frost, snow or hot temperatures aren't great that either. No matter what you do, you are eventually have some major repairs.
Deteriorates over time
As we've already said the wooden deck is susceptible to elements and it loses quality over time, becoming unstable, with potential cracks, termite damage, loose railings, etc. Even if the weather conditions were perfect, the wooden deck would still lose its glow and quality.
Maintenance
In case you go with the wooden deck, be prepared to invest some more time into maintaining it. While composite decking requires only 2-4 per year to maintain it, you will need 20-30 hours for your wooden deck. Occasional sanding, painting and cleaning the deck are a must if you want to keep it as fresh as possible.
We also have to mention that although your initial investment is lower for a wooden deck, the maintenance costs are much higher compared to the composite decking.
Conclusion
Hopefully, you have a better idea about both wood and composite decks and you can make your decision. At the end of the day, it boils down to what you want and what you prioritize. In case you want natural wood, composite decks cannot suffice for it. On the other hand, if you just want a deck as a place where you will spend your time on a sunny day and don't want to worry about maintenance, the composite deck is the right choice.