Just because you have, or plan on having a child soon does not mean you have to give up on your interior design styling. Since everything can be easily incorporated, you can create a living room suitable both for your relaxation and family activities as well as a mini playground for your kid.
However, things can become complicated if you have no idea what to include in your décor, and make your place practical. For that reason, we made this article to ease your living room decoration and prepare it for your youngsters. Keep reading and find out more.
Ensure safety
The most important thing you'd want to provide your children with during their stay at home is safety. For that reason, be sure to be thorough with the babyproofing and create a completely safe environment minimizing the risks of injuries.
For example, all the large furniture pieces should be attached to the walls. Kids can be curious and can pull certain parts of the drawer which can be a disaster. In addition, shelves can be pulled as well, so using straps to secure them on the wall should be done as well.
When it comes to central furniture, be sure to avoid pointy edges since occasional falls are common in children. Since you don't want them to hit their head on a corner, consider using round table pieces. If you are being certain about a rectangle table, at least cover the edges with a soft material to ensure safety.
Open up the room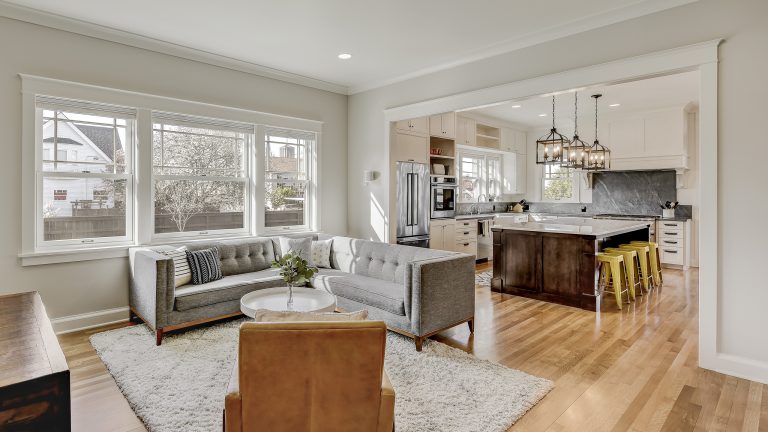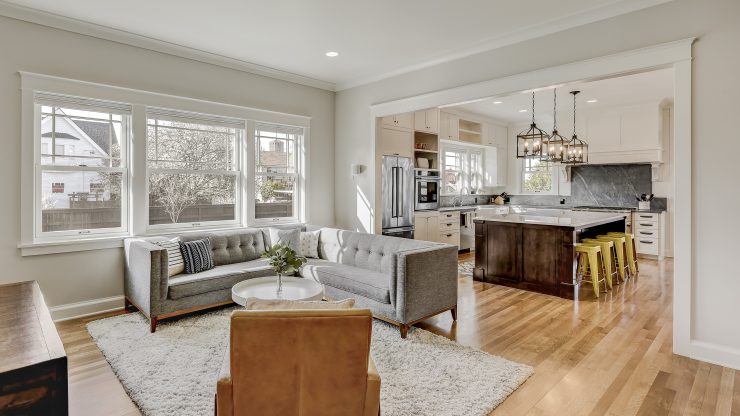 Kids need space for playing and running around, and you should provide that. Opening the floor plan might be complicated if you are living in a smaller apartment or in case the living room is just tiny. However, with proper furniture positioning and removing unneeded things you can surely achieve it.
Consider lots of storage
Storage is the biggest challenge most new parents are facing. They buy lots of toys for their children and have no place to store them later. For that reason, you should use every single space you have space for storage options.
As mentioned above, you need to open up the floor plan, and for that reason, vertical storage units can be a great option for you to consider. In addition, you'd need to make the toys accessible for your kid, so low shelving and baskets can be a great fit.
The surfaces should be protected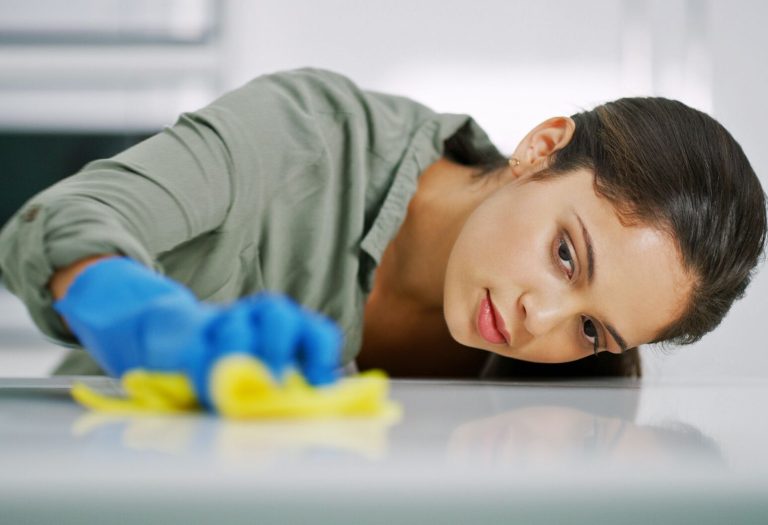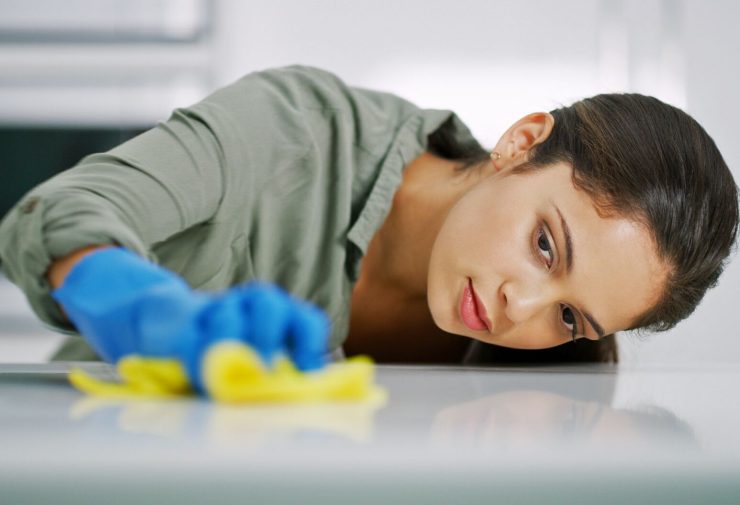 Protecting the surfaces of your furniture can be essential during the periods when your kid is in their artistic phase. As soon as they get a marker or a crayon in their hands, you should be worried about everything inside your home.
For that reason, using protective sprays to coat the surfaces can help in easily remove all the stains your child might do. In addition, it would protect the same surfaces from your actions so it is a win-win situation.
Wall decorations are essential
Another place where your child surely explores his artistic skills in the living room walls. This is just a part of childhood, and cannot be avoided. You can just minimize the damages. That can be simply done with the installation of wallpaper.
Not only you can let your child scrabble on that wall, but it can also serve as a décor piece depending on the pattern you'll be choosing. Children are amazed by large wallpapers especially if they serve a purpose.
For example, geography can be one of the things that kids are most interested in. With a single application of world map wallpaper as wallmur.com suggests, you can teach your kids and have an interesting décor piece.
Books can be used as décor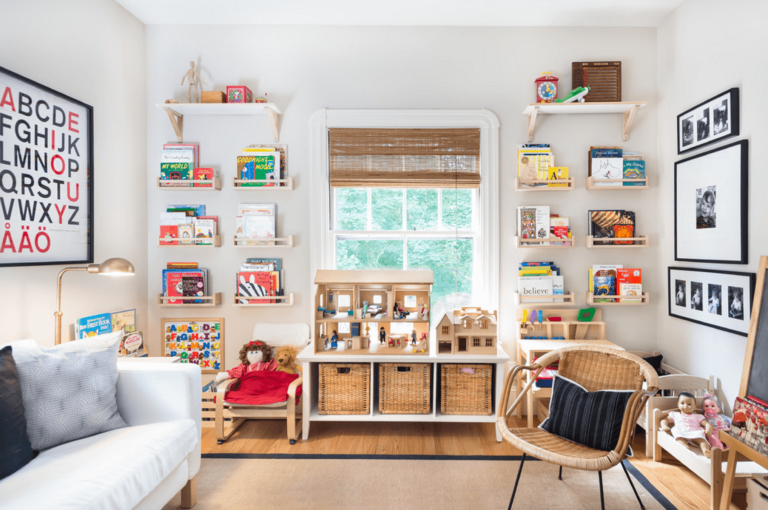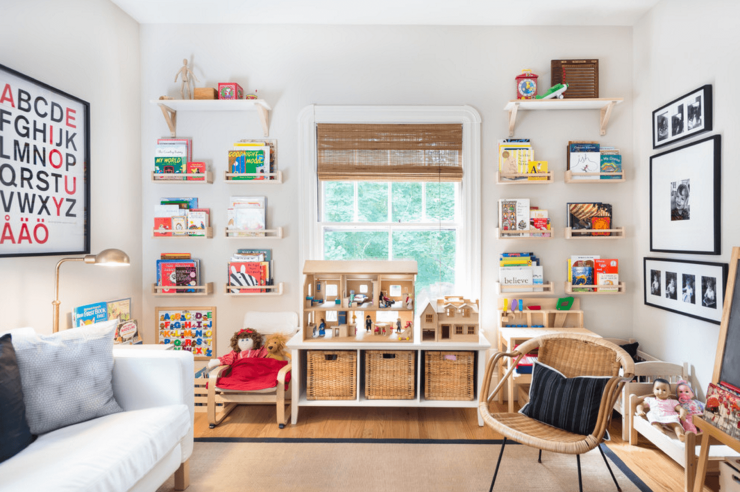 Decorative pieces have to be well thought out for a home with young children since they can get destructive at some times. For that reason, you can decorate your living room with books since they can be budget-friendly, and your kids can play with them. Even if they tear a couple of pages, it is not a big deal since you can simply get a new one.
Consider using fabrics that are easy to clean
Spills and stains are one of the most common things in a home with children. With every feeding time you can expect a new stain, so getting special fabrics is essential. Especially for the sofa, getting a fabric that is easy to be cleaned can do a great job in keeping your home looking spotless.
As an example of good fabric, we can mention the leather since you can simply wipe it off. In addition, cotton can be a great choice since you can machine wash it and hang it to dry. With such easy maintenance materials, keeping your place clean will be super easy.
Use darker shade rugs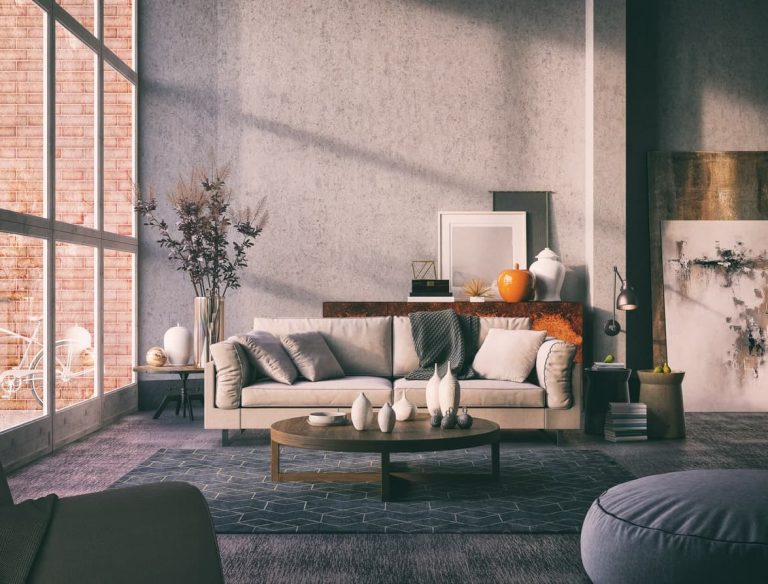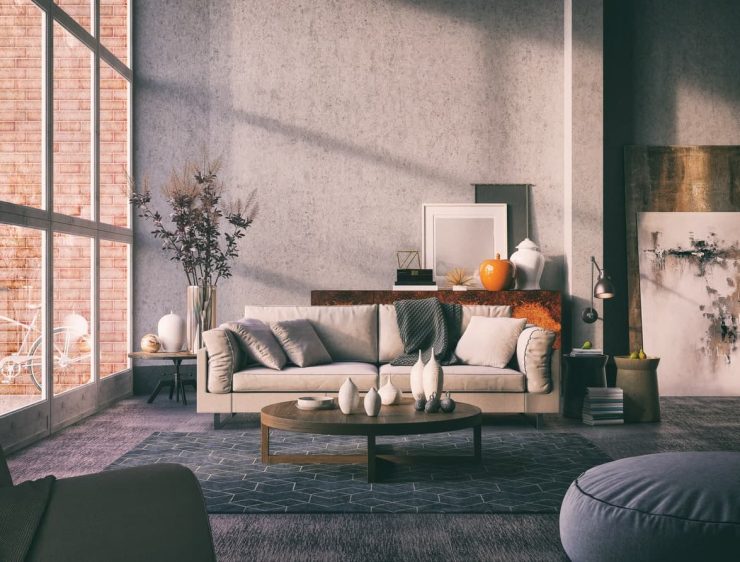 Rugs are one of the things that can be the hardest to clean especially if they have long fibers. When you combine that with kids' clumsiness, the product is never good. For that reason, you should avoid using light colors to prevent the stains from being visible.
Although darker shades can close up the room, they can be simply replaced when the children become responsible. As an alternative, you can use outdoor rugs inside since there are no rules about that. The outdoor rugs can be bright and match your room perfectly, and when they get stained, take a hose, wash it and leave it to dry outside.
Add soft seating pieces
While your kids are still small, they are constantly on the floor. From playing around to sitting and watching tv, they find their comfort on the floor. For that reason, adding soft seating pieces to your living room can be a great idea.
Not only will your children love sitting on them, but when they are doing something else, you can simply pop your legs on them and enjoy the maximum comfort.
Use lots of throw pillows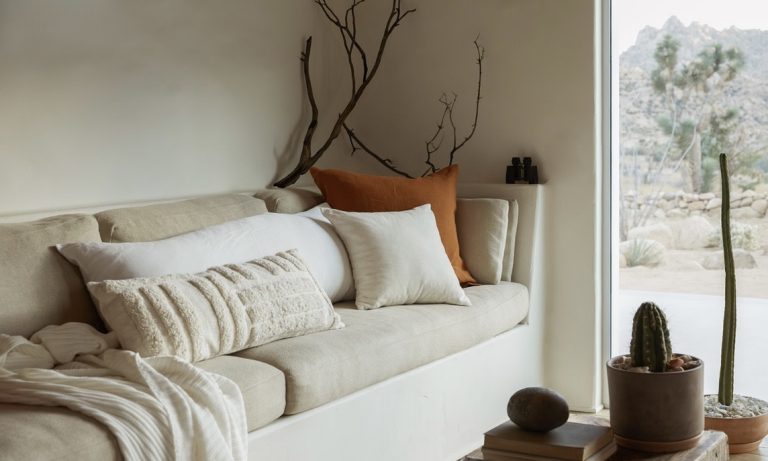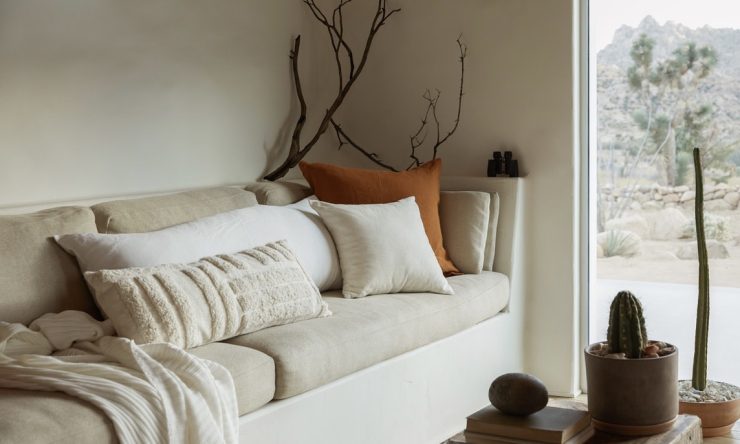 Throw pillows are one of the simple and greatest décor pieces you can add to your living room. Not only do they contribute to great comfort while lounging on the sofa, but they give the color pop needed for aesthetic reasons.
With a variety of colors and textures, you can surely find ones that fit your style. In addition, you can get different ones for every season which will help in reducing the monotone feeling we sometimes get. Just be sure they are made of washable fabric and your home is ready.