Indonesia has been one of the favorite destinations for many travelers. With the constant good weather, natural treasures, and friendly people, you cannot ask for more. In addition, everything is relatively inexpensive, so you will surely enjoy the luxurious ambiance for a while.
Although everyone has heard about Bali, many other hidden gems should be visited. If you wondered how Bali looked before it became popular you should visit Nusa Penida. It is the largest of the Nusa islands and it offers highly exotic spots you can rarely find in another place.
Many people are visiting this island only for day trips. This gives you the freedom to explore a whole island without bumping into large crowds. In this article, we'll list some of Nusa Penida's hidden gems that you should see in your life.
Kelingking View
The spot that is not so secret but is worth visiting is the Kelingking view. It is one of the places to make the greatest social media photo because of how beautiful this viewpoint is. when you reach the top, you can see rocks sticking up from the waters covered in greenery.
After enjoying the view, you should head down to the beach. The path is made of steep stairs that may seem scary, but you can surely manage to get down. When you arrive and see the beauty of the beach, you will be surely glad you made it down.
Keep in mind that this is one of the most visited destinations which is what makes this a great place for land investments as suggested by www.penidaland.com. If you don't feel that Kelingking is that attractive, Nusa Penida Land is working on other projects in Nusa Penida.
Angel's Billabong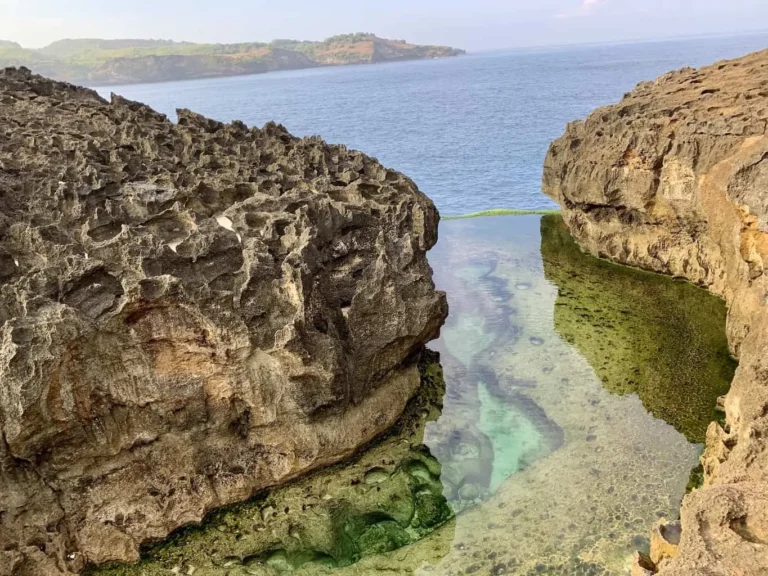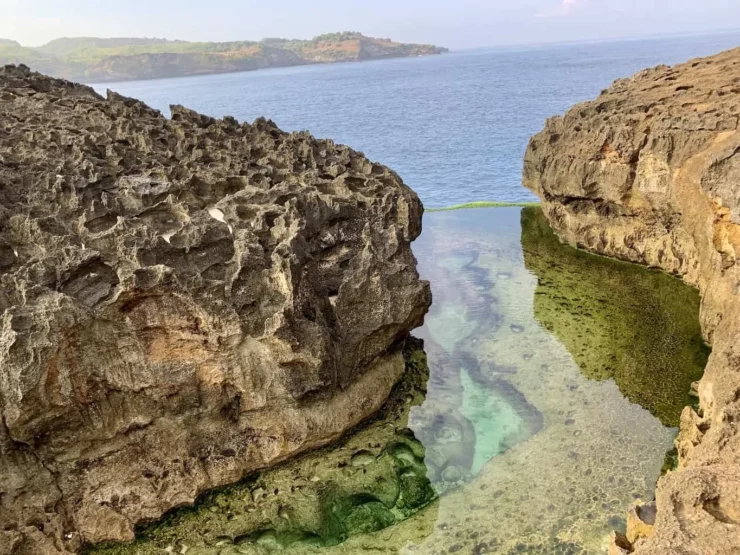 You cannot simply remain indifferent when it comes to tide pools. They are some of nature's greatest creations and are widely appreciated by everyone visiting the place. The angel's billabong is crystally clear, and it lets you explore the surface beneath you and see the shapes and patterns.
Just a couple of minutes walking from the billabong, you can find the broken beach. This is another spot where people take their great social media pictures to show how beautiful this destination is. The broken beach is an arch that covers the bay and it lets the water go inside and out.
Rumah Pohon
If you are a fan of viewpoints and treehouses, this is the right spot for you. You will be greeted by the view of the rocky cliffs and the Atuh beach. In addition, many tourists decide to stay the night and enjoy the stargazing experience as well as the sunrise in the morning.
It is located on the Pulau Seribu mountain and reaching it is quite challenging. With stairs and a rope for support, climbing to the house is a serious activity that might exhaust you, but it is quite rewarding when you arrive.
Hills That Resembles Teletubbies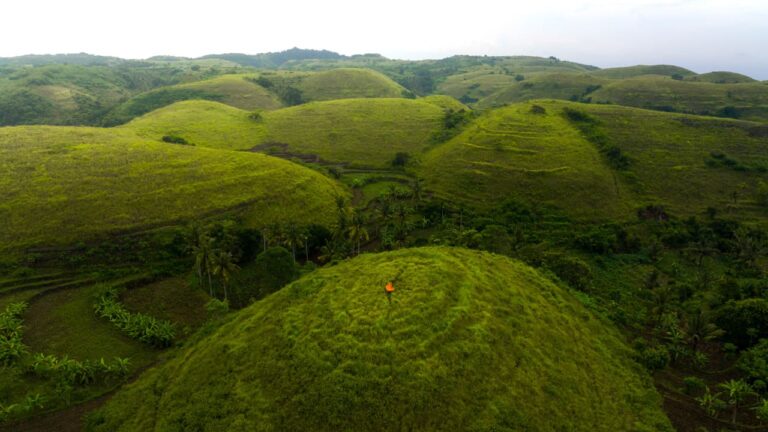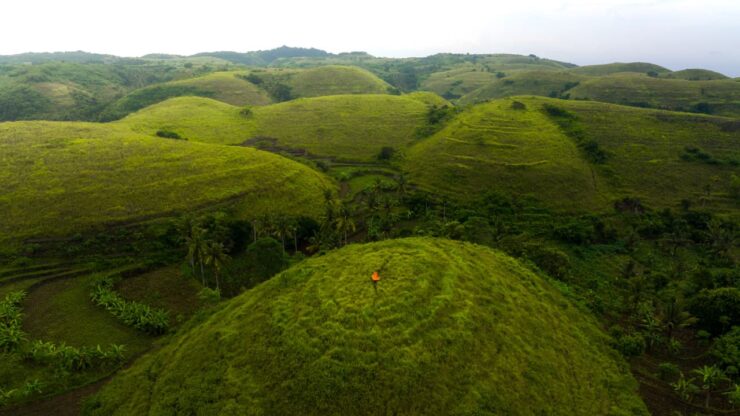 Enjoying green scenery is something that you will surely get at every location in Nusa Penida. One of the popular spots where you can simply relax in the hills of the Teletubbies. This spot was formerly known as the gamal hill since people were planting a gamal tree whenever they visited.
The green color is gotten by the limestone and areas with overgrown plants. With plenty of dunes each separated from the other, the hill just looks fantastic. Another great
Crystal Bay
If you are a fan of snorkeling, or just relaxing by the beach and enjoying the taste of fresh coconut, crystal bay is the spot you have to visit. With large trees and palms, and hammocks all over, finding a relaxation spot is easy. In addition, the white sands will only contribute to the exotics of the island.
The waters are extremely clear and with a simple mask, you can snorkel around as a fun activity. In addition, there can be multiple boats that can give you a tour, or even provide the ultimate diving experience.
Peguyangan Waterfall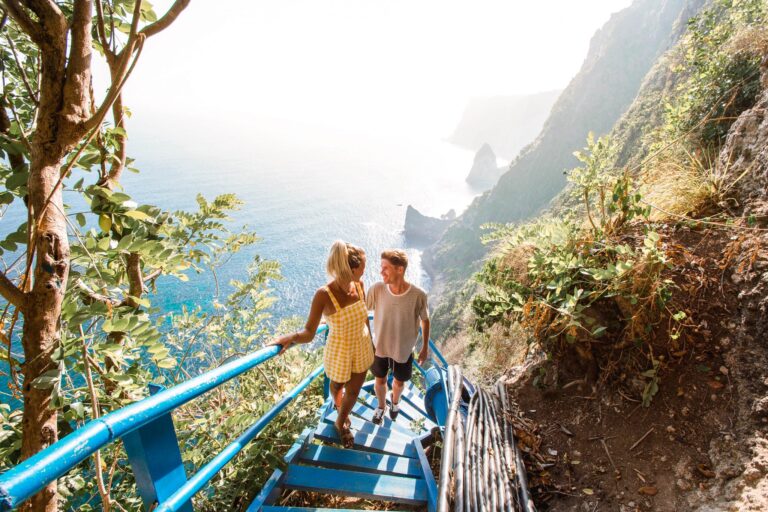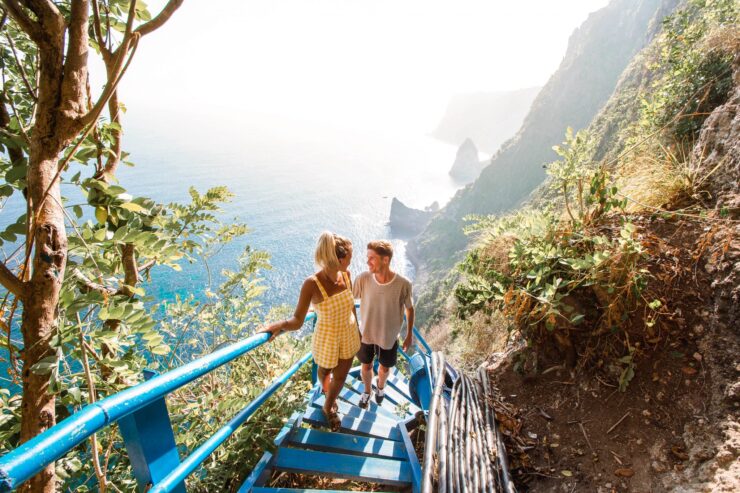 Although this is named a waterfall spot, it is more about sightseeing. Besides the landscape, you will get to see how large waves are crashing onto the rocks which is surely a great sight.
The temple is usually hard to be reached with more than seven hundred blue stairs leading to it. Since there is no usual waterfall but a spring shrine many people feel disappointed after all the walking. In addition, some people might find the stairs scary since you look inside a cliff and are staying away from this location.
Because of the fact you are going inside a temple that is sacred to the people in Penida, you will have to get a skirt or sarong with you. If you forget that, you can purchase one at the entrance for less than fifty cents.
Suwehan Beach
If you are looking for a beach that offers stunning looks but also a private atmosphere, the Suwehan beach is the right spot. This is another spot that is hard to be reached, and that is why there are not many people there. So, if you are in for another exercise, there are about three hundred stairs leading to this beach.
When you arrive, you will be greeted by the blue colors of the water and nice white sand. In addition, there is a large rock in the middle of the water, which only makes the scenery better.
However, because of the pollution problem in southeast Asia many people have stated there was trash washing up on the beach. So, you might be disappointed a little.
Goa Giri Putri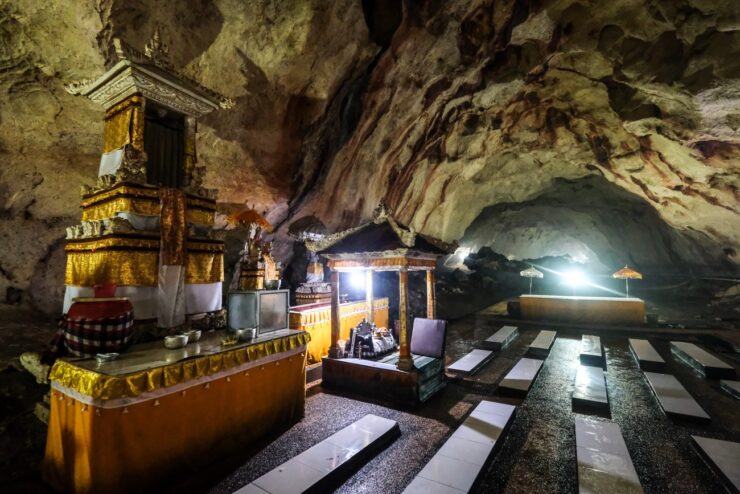 Besides all the beaches and forests offering their beauty, there is another spot you must visit while you are there. That is the cave of Goa Giri Putri. As anticipated, you will have to climb some stairs to get inside. Be sure to get your skirt or sarong, receive a blessing with water on your forehead, and enjoy.
Many ceremonies are held inside, so you may get lucky to see people dressed in white and chanting cultural songs. In addition, some bats contribute to the authentic cave experience.
Conclusion
With nature that is that beautiful, and an opportunity to explore an island without many people around you cannot ask for more. Nusa Penida is an island that has a lot to offer, so make sure you pay a visit.
However, be aware of the many steps and needed exercise to reach most of these hidden gems. At last, the privacy comes at a price, so climbing up and downstairs is the least you can do for the experience that this island has to offer.