Nothing can compare to those memories we make while visiting some exotic destinations, and one of those must-visit places is surely Crete. Now okay, we have determined where to go, but what about exploring the island, whether to take a bus or a taxi or perhaps rent-a-car services are the best option? Well, if this is something that troubles you, keep reading as we will focus more on transportation in Crete and provide some tips on how to get around.
Rent a car
One of the best ways to explore Crete without any limitations is to rent a car, as by doing so, there are no limitations regarding when or where to go, meaning that regardless of what time it is, we can always opt and explore this magnificent island. It gives us the freedom to stop wherever we want and stay there and enjoy for as long as we want. Of course, like with most travel-related things, before you embark on some epic voyage, make sure to check the law of that new country you are going to. Now here, we don't mean how one should study every rule and regulation there is, but it's of vast importance to be informed about how old you must be to drive, which is why one of the things to keep in mind here is that it is impossible to rent a car if you are not at least 21 years old.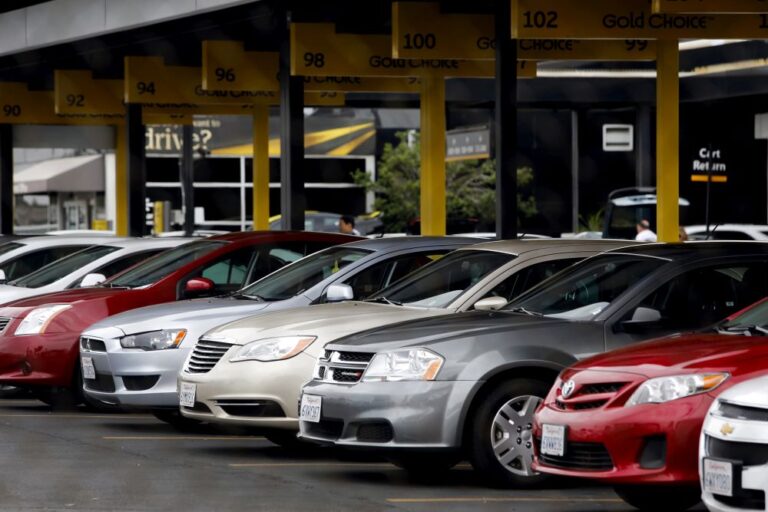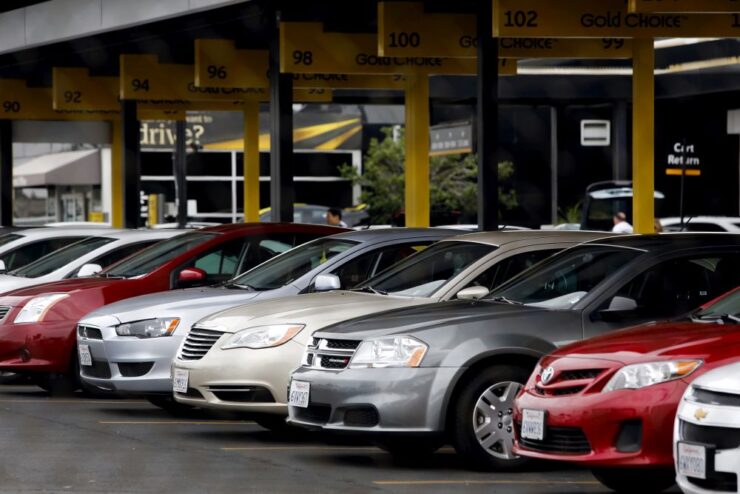 Besides that, it is important to own an international driving license to avoid any possible inconveniences during renting and driving. In most cases, vehicles for renting can carry up to five passengers, but there is always an option to find an even bigger one if necessary. It is always a good idea to book in advance just to be sure that the vehicle will wait for you right after the landing. The best way to avoid any stress is to do a bit of research in time as there are plenty of rental agencies to choose from, and that is why going with renowned ones is always a much safer and less stressful option, even though it can be a bit more costly one.
Rent a motorcycle
You are on this picturesque island where it seems that everywhere you look, there is something interesting to explore and see, but it is summer, and it can get pretty hot, and even though swimming is always an option, certain sights that are a must-see you cannot check out from the sea. That is where the option to rent a motorcycle can really be a lifesaver as it's not just that you will have the best time and see everything you want, you will also have the time of your life driving a motorcycle around. There is no better way to enjoy their stay on Crete for people with an adventurous spirit than to rent a bike and see every hidden gem of this astonishing island.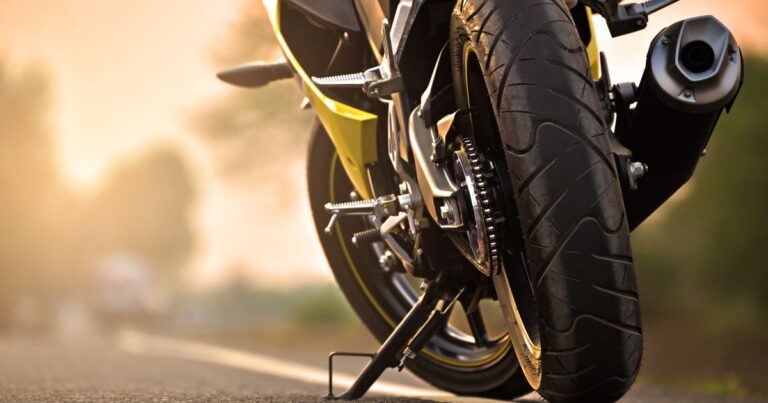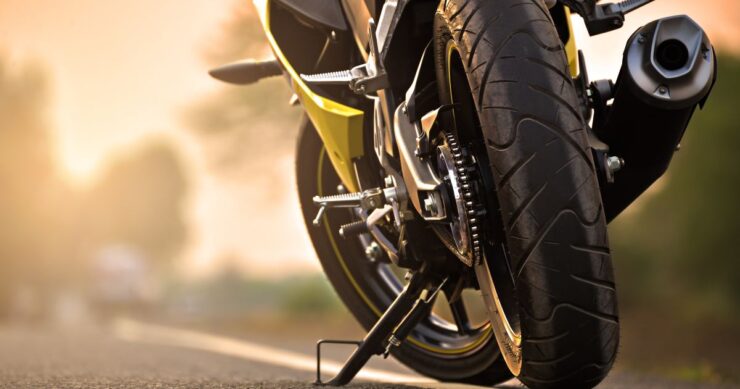 Even though owning a car during the holiday provides a high level of freedom while exploring, there is no better way to do it than by bike. Just imagine driving near the sea with the wind in your hair and enjoying one of the most beautiful sunsets in the world. It is also necessary to obtain a driving license, and we do not recommend this way of transportation for inexperienced drivers because driving a motorcycle is much more difficult than a car, and it is necessary to be careful, especially when you are in a country you have never been before.
By taxi
People without a driving license and the possibility to rent a car or motorcycle do not need to worry as they always have an option to catch a taxi and visit the place they have intended. The great thing about Crete is that it is almost impossible to miss the taxi as all of them are grey Mercedeses, which makes them easy to recognize, and what's even better, much more comfortable than other vehicles used as a taxi. Their stands are easy to find as they are always near airports, ports, and bigger tourist checkpoints, but you can also catch them on the street without any extra charges. In most cases, the price for most common routes is fixed, and it is important to ask for the price before getting into one of them to avoid paying more than necessary. The ride within the city is usually not higher than €5, and the driver will use the taximeter during it, but keep in mind that this tariff is doubled during the night. Basically, it's like any other taxi in the world, and the biggest difference is definitely about the vehicles and taxi stands.
By bus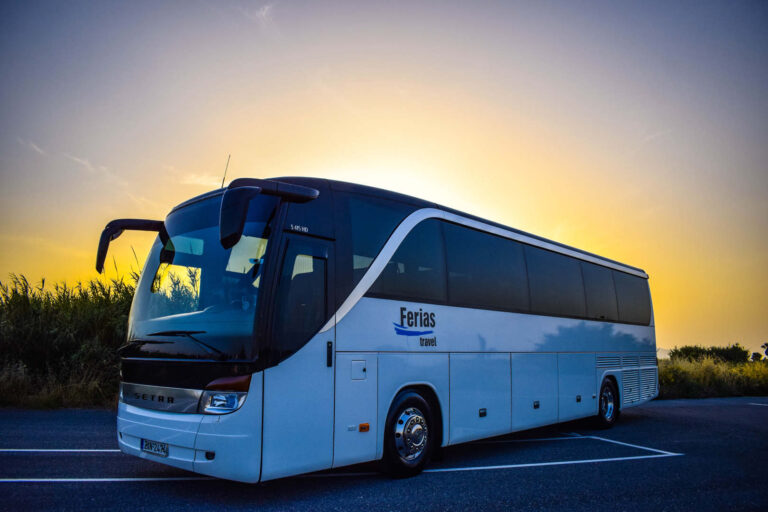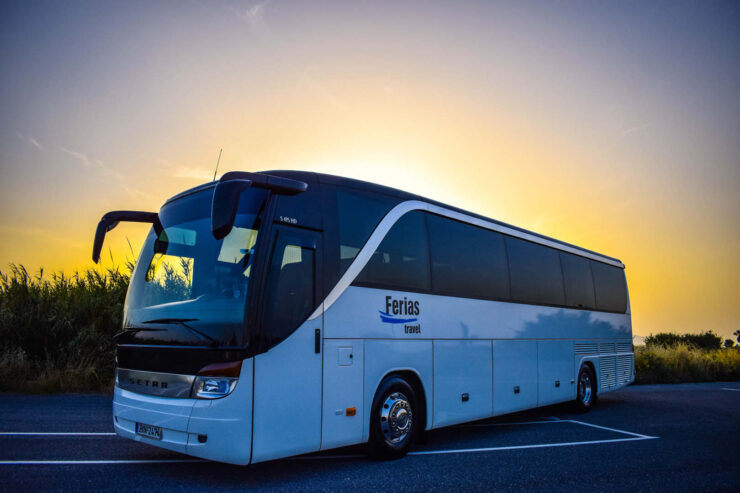 Another way to explore Crete without spending too much money is to use local bus lines for it. All bigger cities are connected, and buses frequently go from one to another, so there is no need to worry about getting back to the hotel. The price for the ticket is more than fair which allows us to visit every town in Crete and save some money that we can spend on trying their delicious local food. Of course, this might be the cheapest solution, but it is also the most complex one as it will be highly unlikely to catch a bus late at night, and sometimes it can get a bit crowdy, especially during the peak of the tourist season.
All in one service
Now, while all these transport options have certain advantages and disadvantages, there is one solution to solve all your transportation problems. Namely, what if we would tell you that there is a uniquely designed service that will take care of all your routes and must-visit sights while in Crete? Yes, you can book your transport and arrange and organize everything even before you arrive, and once you get to Crete, all that's left is to enjoy and focus on what really matters, which is having a vacation in one of the most popular and special places. Visit here for more info about airport and port transfers in Crete.